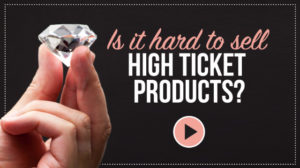 Most marketers believe that making a high ticket sale is a complex process.
First, you have to get an opt-in. Then, you must take the lead through a sales funnel sequence in order to make a sale. Then, you need to make a series of further sales, each one slightly more expensive than the last. If there's too big of a jump in price point from one product to the next, it won't work.
If the above sounds too complicated, relax. Watch this video, filmed at the Titanium Mastermind in the Dominican Republic, and John Lee will explain why it's a myth that you need a long and complex process.
He will also reveal the one thing that enables you to make an immediate high ticket sale to a brand new lead.